"Doesn't matter if you are just starting out or been at game composition for
years, I will cover what you need to know."
THE INNER CIRCLE GIVES YOU INSTANT ACCESS TO THE FOLLOWING
VIP Coaching Call
Chris's exclusive four times a month live coaching streams.
You will get direct access to Chris to have your questions answered.

Video Archive Vault
Immediate access to hours of videos Chris recorded specifically for the quad-monthly Q and A calls where he reveals his key secrets found through effort, time and money.

Critique On Your Work
You will have Chris listen and critique your music. The advice can range from emotion, instrumentation, technical, mixing, editing, structuring, anything!

Private Facebook Community
You will get direct access to the exclusive Inner Circle community where you can talk with other composers and musicians, share ideas or seek additional help!
WHAT OTHER PEOPLE HAVE SAID
30 Day Money-Back Guarantee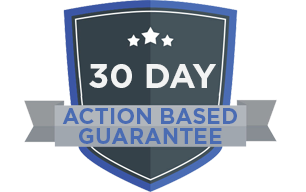 I so strongly believe that the Inner Circle will revolutionize your game composition skills – that I'm willing to give you a 100% no questions asked money-back guarantee. But let me say one thing, I guarantee you that the Inner Circle group will take your game music writing to a level it has never been before. I guarantee you that it will shave years off life's painful learning curve and help you reach your goals two to three times faster than normal. I guarantee you that this program will be full of things that you have never heard of before.